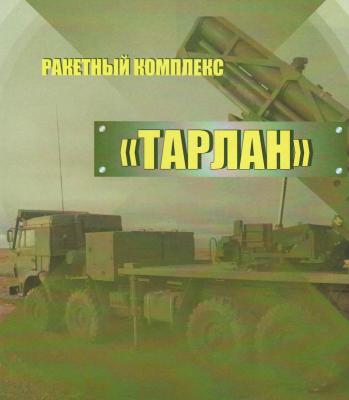 The Tarlan Rocket System is a modern, mobile, multifunctional, computerized rocket system with satellite and inertial navigation systems.
The Tarlan rocket system is designed to destroy and to suppress point and area targets, manpower and firepower of the enemy at a range up to 300 km.
The Tarlan rocket system implements the concept of a universal, high-precision reusable missile launch system, when one launcher can operate several types of high-precision missiles with different ranges that makes it possible to significantly expand the range of combat missions.
The system is fitted with digital communications, tactical computers, modern means of navigation and topography, including satellite, that allows to automate the fire control system, significantly accelerate data transfer and processing, aiming of the rocket launcher unit and target engagement.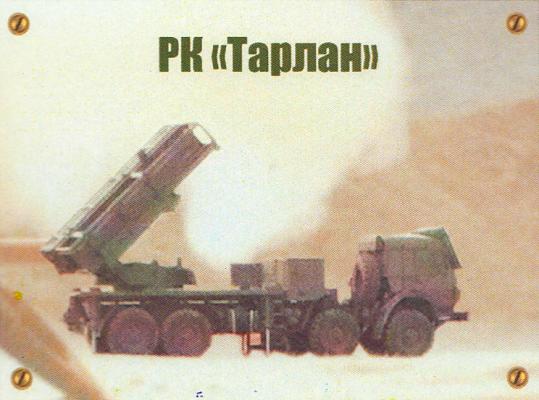 Advantages:
versatility, i.e., the ability to fire different types of ammunition allows for a significant expansion of the range of combat missions;
container loading, which makes it possible to use disposable and reusable launch containers with a wide range of rockets and missiles;
availability of a computerized fire control system and navigation systems makes it possible to carry out combat missions much faster;
tripling of the guidance system drive makes it possible to significantly increase the reliability of the vehicle;
3 persons in the maintenance of this system;
universal KAMAZ chassis has much-simplified maintenance and repair as well as training of drivers.
Characteristics:
| | |
| --- | --- |
| Chassis | KAMAZ-63502 |
| Battery readiness time for a firing task when deployed from a march in an unprepared area | 4 min. |
| Loading time | 10 min. |
| Time to prepare data for unscheduled firing mission | 40 s |
| Accuracy of the calculation of the firing settings based on full preparation |   |
|            - in range |  0,5-0,7% |
|            - in direction | 3-4 d.u.s. |
| Automation level |  100% |
| Ammunition |   |
|            - 306 mm high-precision missile, range up to 150 km |   |
|            - 370 mm high-precision missile, range up to 300 km |   |
Sources:
РАКЕТНЫЙ КОМПЛЕКС "ТАРЛАН". АО "НК "Казахстан инжиниринг", ПЗТМ АО "Петропавловский завод точного машиностроения". Рекламный разворот. Распространялся на V Международной выставке вооружения и военно-технического имущества KADEX-2018 (23-26 мая 2018 г., г. Астана, Республика Казахстан).
Other languages: