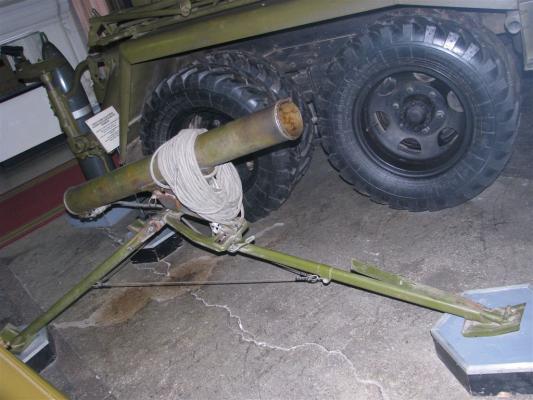 The 9K510 (Illumination) portable jet system was developed by specialists from NPO Splav (now NPO SPLAV, Tula) and related enterprises. In 1989 its development was completed. The system was adopted by Order No. 048 of the Commander-in-Chief of the Army on December 29, 1989.
The system includes: the 9M42 unguided rocket projectile, 2P132 launcher, 9P611 launch panel.
At firing from a portable rocket launcher 2P132 the uncontrollable rocket projectile 9M42 with illumination head is intended for light support of operations, at actions in night conditions of the divisions guarding border and the important objects, at accidents and natural disasters.
Installation
Weight of installation, kg
35
Guide length, mm
1400
Angle of elevation, deg:
            - minimum
            - maximum
25
40
Angle of horizontal fire, deg.
±8
NURSE 9M42
Caliber, mm
122
Length, mm
1760
Weight, kg
27
The range of the projectile, m :
            - minimum
            - maximum
1000
5000
Minimum burning time of illuminating torch in the air, s
90
Radius of illuminated area at illumination 2 lk, m
500
See photo 199-213 installations in gallery on our site. Photo from the exhibition of the Military Historical Museum of Artillery, Engineering and Communication Troops (St. Petersburg). S.V.Gurov© (Tula).