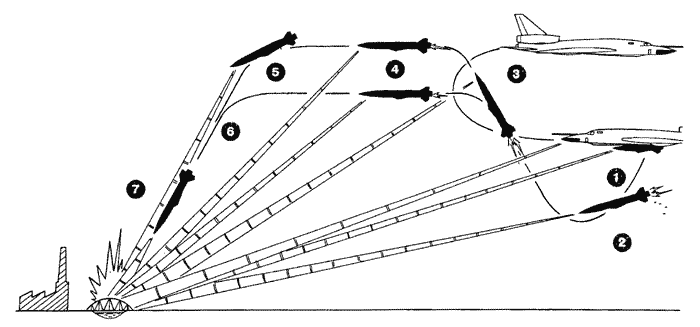 Capture the target radar carrier and missile ARGSN. Launch and lapel.
Deflection of the steering wheel and the launch of the LRD.
Acceleration and altitude gain.
Flight at an altitude of 22500m, autopilot control on the 3rd axis and the CNS (course and range). The engine is in the speed maintenance mode.
For the rocket X-22N - flight at one of the given marching altitudes in the range from 12000 to 22000m. Control - programmable autopilot and ARPNGN.
Switching off the engine and the transfer of the missile in the dive at an angle of 30 ° after reaching a certain angle of deflection of the beam CNS.
Blowing up the BC according to the CNS or in contact with the target.