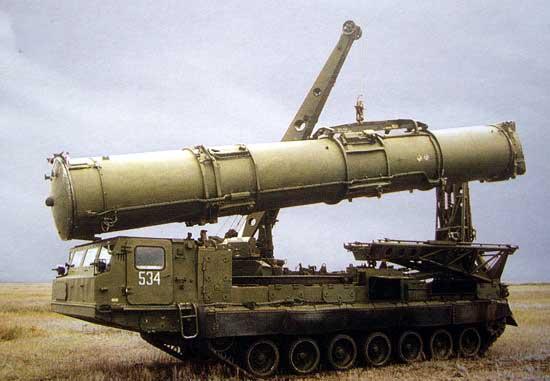 The 9A85 starter charging unit (ROM) is designed to be used:
transportation and storage of four 9M83 missiles in the TIC,
the launch of ZUR 9M83 in conjunction with PU 9A83 equipment,
to charge PU 9A83 with missiles (from itself, from the 9T83 transport vehicle or from national transport vehicles, from the ground, from the MS-160.01 package), as well as for self-charging.
Charging time of PU 9A83 with a full ZUR ammo is - 50-60 minutes, crane capacity - 6350 kg.
The 9A85 charging unit differs from the 9A83 by the presence of a crane installed instead of the target illumination station and various radio electronic equipment. On it there are cables to connect the missile with the equipment PU 9A83. Instead of a gas turbine power supply unit, a diesel unit is used on the ROM. All SAM equipment and ammunition are located on the tracked chassis "object 835". (see projections, photo). The weight of the launch vehicle with the SAM system is 47 tons. Calculation - 3 persons (see projection, photo).
The 9A84 launcher (see photo) is designed to transport and store two 9M82 missiles in transport and launch containers, to carry out the ZUR 9M82 launch together with the 9A82 equipment, to charge this PU and to self-charge. By its device it differs from 9A85 only by the design of the device for installation of the TPC in the starting position, and by its basic characteristics and principles of operation is similar to it.